Return of the Monthly Catch Up!
It's been a while but the Monthly Catch Up is back!  Here you'll stay up to date with the latest TFC News, fight schedules, recommended videos, podcasts and articles.  But most of all, it's for YOU.  If there is content that you want to see/hear/read more about, give us a yell so we can make the best Monthly Catch Ups for you!
New Year, New Timetable
2022 is starting with a bang!  Effective January 31st, check out the new timetable below to see all the new changes.
Fight News – February & March
Our fighters are wasting no time with bookings on 4 shows over February and March.  If you're keen for tickets, hit up Mereana at the counter and make sure you represent with your TFC shirts!
*Note: Eternal tickets for Ben's fight is only available online.  Make sure you use the fighter code: 'Johnston' at the checkout so they know you're there to see Ben.
Urban Warfare
Date: February 12th
Venue: Advancetown Hotel.
402 Nerang Murwillumbah Rd, Advancetown, Nerang QLD 4211
Who: Tarique, Clinton, Diaz, George and Owen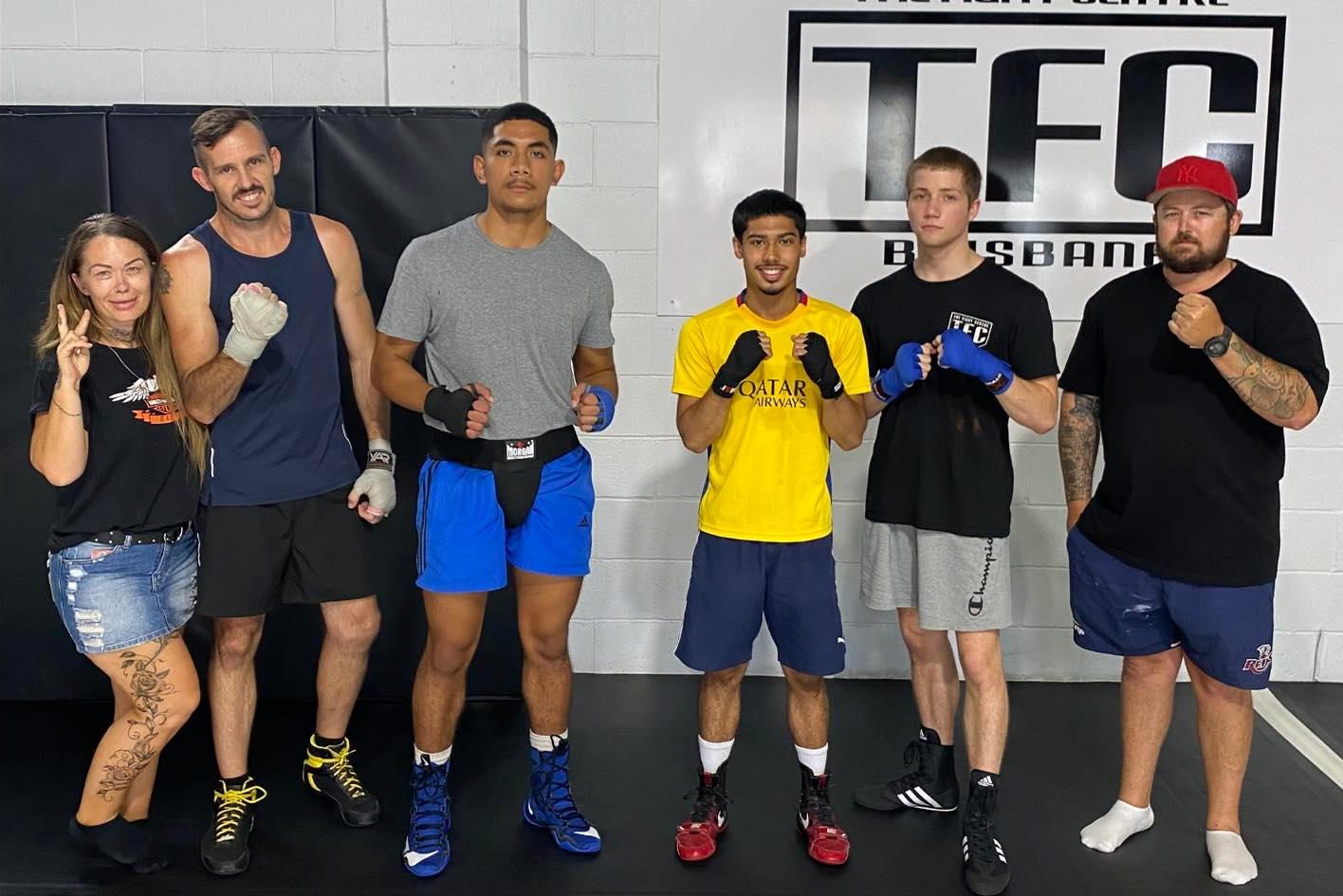 Destiny Muaythai
Date: February 26th
Venue: Mansfield Tavern
181 Wecker Rd, Mansfield QLD 4122
Who: 'Daddy' Harry Sheppard for the Destiny Super Lightweight Title
TGW & Smithy's Promotions
Date: March 12th
Venue: Rumours International
323 Ruthven St, Toowoomba City QLD 4350
Who: Leon Rudolf
Eternal MMA
Date: March 19th
Venue: GC Sports Precinct
Nerang Broadbeach Rd, Carrara QLD 4211
Who: Ben 'The Blade' Johnston
*Use the fighter code: 'Johnston' at the checkout so they know you're there to see Ben.
Recommendations
Every month we will be recommending a few things to watch, listen and read that we think can be helpful to you.  We'll make sure we try to cover a wide range of fight news and fight related topics so if you have any recommendations, make sure you send them our way!
Watch – Fight Study (Muay Thai)
Singdam YOKKAOSaenchaiGym Vs Craig Coakley
This fight was recommended by our Head Trainer Mitch.  IQ vs aggression is the theme here with two very different styles competing for dominance.
What to watch for: Singdams shot selection vs Coakley's pressure and aggression.
Even if you don't do Muay Thai, it's worth watching how Singdam uses his knowledge of the rules and scoring system against Coakleys relentless pressure and variety of attacks to deal damage.
Listen – Podcast
JRE MMA Show #116 with George Kambosos (Boxing)
Local boy George Kambosos makes an appearance on the hugely popular Joe Rogan Podcast shortly after becoming the Undisputed Lightweight Champion.
It's really cool to listen to George's insights about achieving his goal to become the Undisputed Lightweight Champ, his unshakable belief in his abilities and the complete trust he has in his team.
Read – Blog
Boxer's crossing over to MMA is getting more and more popular as the sport of Mixed Martial Arts continues to grow.  What adjustments do you need to make to your boxing game for it to work in MMA? I've come up with 3 suggestions.  Read here: https://loganboxing.com.au/boxing-for-mma/
And finally…
We'd like to take this opportunity to welcome all of our new members that have recently joined TFC and give a big shout out to all of our existing members for holding strong with us through 2021.  We look forward to sharing another incredible year with you all in 2022!