Women often start kickboxing classes for Various reasons; Fitness, to lose weight, getting social, and oftentimes to learn to defend themselves. With the gaining popularity of the sport, more and more women are starting to strap on the gloves and join in the fun!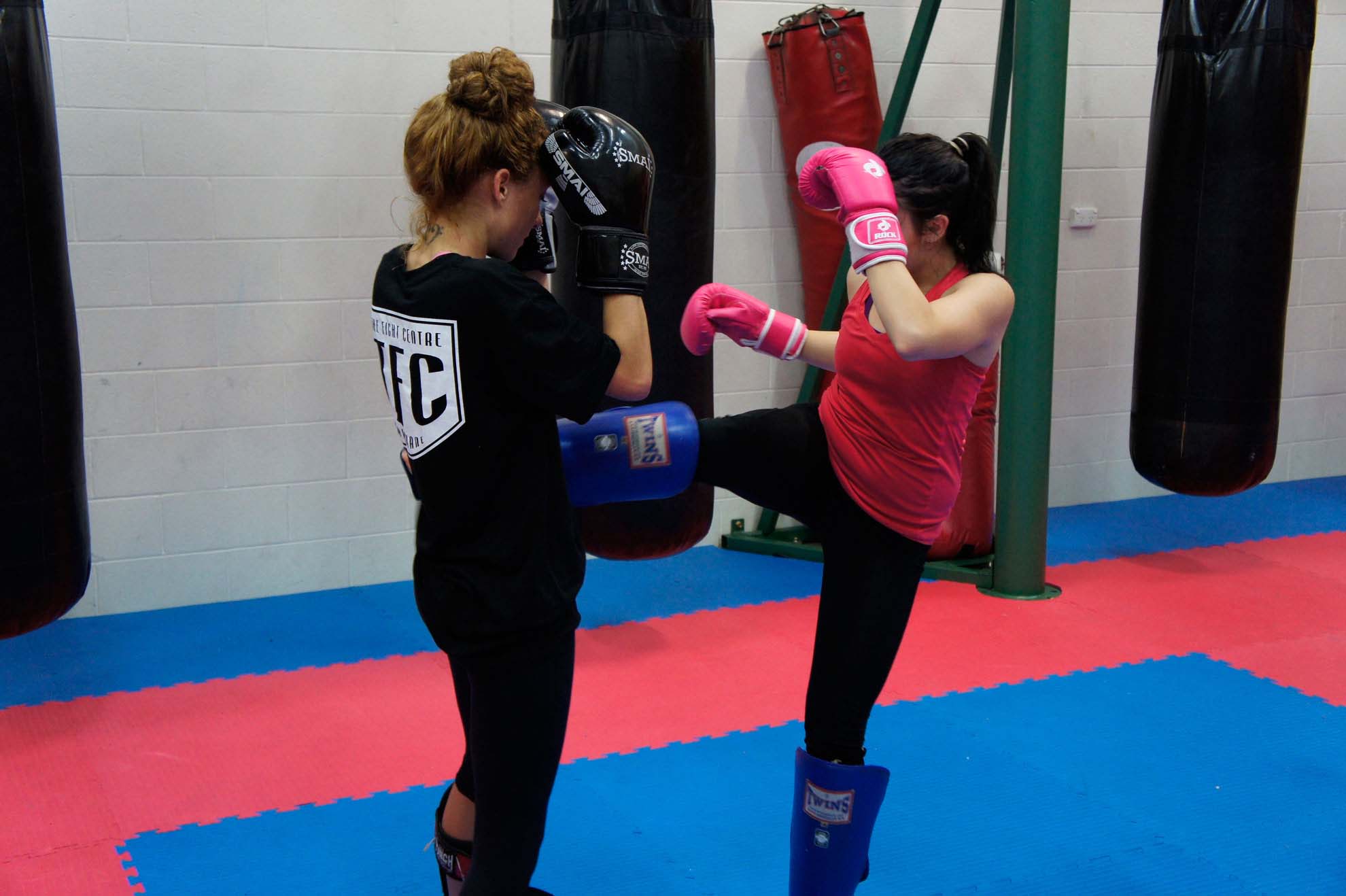 Losing weight:
With the explosive nature of the sport, it's no surprise that the workouts can often be done at a high intensity. The good news is that this burns calories while you practice!
Fitness:
With cross-fit being so popular at the moment, gyms are often seeing athletes come in looking to break up their week with different training. With Muay Thai and kickboxing requiring a high fitness level for elite competition, the training provides a great cardiovascular fitness base which helps with other sports.
Self defence:
We are now seeing attacks on women being a regular news headline, which is making many ladies take it upon themselves to learn to fight an attacker off if the occasion arises.
Confidence:
The most valuable thing gained from martial arts training for self-defence is confidence. In fighting sports such as boxing, MMA, and Muay Thai/ kickboxing, there is often the belief that if two opposing fighters are equally skilled, the fighter which has the stronger belief in his/her own skill will come out victorious. A similar theory also applies to self defence: If a person doesn't believe they can defend themselves, they most likely can't, and thus the battle is lost before it begins. But the nature of Muay Thai training instils the confidence in one's ability, and also gives the skill-set to back that confidence up!
Getting social:
It may seem strange to make friends with the people that will be throwing punches at you, but some of the strongest and longest-lasting friendships come through martial arts. At The Fight Centre – Brisbane, many of our students have strong and long-lasting friendships that have been developed in the gym. We often have students from years passed dropping by just to say hello to everyone or catch up. It's great to know that your friends are of strong character and when times get tough, you want a fighter on your side!
Ladies classes are 6:00 pm every Tuesday at The Fight Centre – Brisbane.
1/15 Watland street, Springwood.